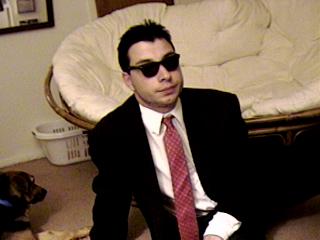 ---


Windows 95 with Microsoft Dial Up Networking 1.3 Upgrade connecting with VPN
---


Windows NT with modem connecting to ISP
---


Windows NT with modem connecting to ISP

---
Deja News Error 629

---
Microsoft Support Site
---

629 - You have been disconnected from the computer you have dialed .


--- TCP/IP was not checked (IPX was)

---

Solution:
Check your phone line:
Try disconnecting any phones, caller ID boxes, answering machines, line splitters from line. Plug modem directly into the line.
Try using a different phone cord between modem and phone socket.
Do a US Robotics Line Noise Test. Test Instructions are Here

Check ISP
Verify the POP number is not experiencing trouble. Service Bulletins: Access Number Problems and Resolutions
Verify that POP number is valid check the POP Access Numbers
Try a different POP number.
Verify the username and password are correct in Dial up Networking.

Check Dialing Properties and modem:
Perform a modem validity test to using Windows Hyper Terminal to a local POP number and toll free 800 POP#. This will ensure that Windows dialing properties is configured correctly. From control panel, go to modems, Dialing Properties tab.

If modem is 56K, Disable 56K using an init string.

Close all programs.
Press Control + ALT + DEL to go to Close Program Window.
End task on every program running in the background, except Explorer and Systray.

Check Network Configuration:
In Dial Up Networking folder, right click on the DUN connectoid, go to properties, and make sure Microsoft VPN Adapter is not selected, but is indeed a modem.
Reinstall Dial Up Networking, Client for Microsoft, Dial Up Adapter, TCP/IP
Verify TCP/IP settings and bindings in control panel and connectiod properties.

Windows NT:
In the Security Tab in Phonebook, make sure that Accept any authentication including clear text is checked.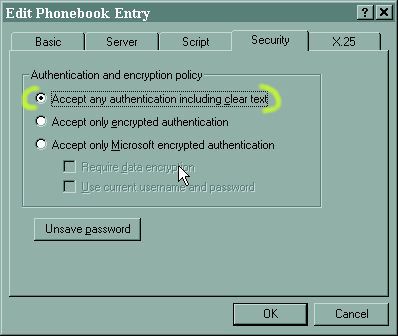 ---

Are you connecting via VPN? The below Solutions are for VPN connections!
Solution #1 (VPN)
WINDOWS NT FIX:
Error 629: You have been disconnected from the computer you dialed.
1. Window NT Server "The Shack" time was set to Oct, 21 1998. I changed date to today's date.
2. On NT Server, go to Network, click on Servers, Go to RAS Access Setup. I added VPN2
(There was only one VPN)
3. The DHCP TCP/IP scope was too small, edited the scope to be 12.xx.xx.14 - 12.xx.xx.16
During the time in the Lab, here is what causes RAS error 629:
1. Stopping RAS Service from on NT Server.
2. Insufficient number of VPN Connections. I increased VPN connections on NT server to 2 VPN connections.
3. The NT Error log useful in troubleshooting VPN

---
Solution #2(VPN)

Had to share this with the group because it's cost me about a weeks worth of
work and pain. Realizing that Error 629 can be numerous things, here is one
solution to a possible cause. We had Windows 95 and Windows 98 users who
would establish what appeared to be a valid ISP connection and then tried to
establish a VPN connection into our server only to get hit with the ominous

ERROR 629: You have been disconnected from the computer you dialed.
Double-Click the connection to try again.

After researching the problem, I noticed that these users after connecting
to the ISP could not ping any external sites like www.yahoo.com. By doing a
ROUTE PRINT I discovered that they were missing the usual first line of a
valid ROUTE PRINT output like below

Address Mask Gateway Interface
Metric
0.0.0.0 0.0.0.0 123.456.789.123 123.456.789.123
1


This initial address is the default route for any network not specified in
the route table. Thus the Internet connection doesn't exist. They are only
connected to the ISP's network. VPN cannot occur because it does not know
how to get to the VPN server. Add the 0.0.0.0 line back into the route
table pointing to their assigned IP and whamo VPN no problemo.

Now I have just got to figure out why the default route for external
networks is getting dropped!

---

Windows 98 Second Edition
After you install Windows 98 Second Edition, the 128-bit data encryption won't work, and you will get this error message when you attempt to create a Dial-Up Networking (DUN) connection that uses 128-bit data encryption:

Error 629: You have been disconnected from the computer you dialed.
Double-click the connection to try again.

If you try to (re)install the 128-bit version of the Windows 98 Dial-Up Networking Security Upgrade (Msnt128.exe) file, you are unable to do so. When you double-click the Msnt128.exe file, you receive the 128 bit encryption for Dial-Up Networking (Not for Export) dialog box. When you click OK, you quit the Msnt128.exe program.
This is caused because Windows 98 Second Edition includes a newer version of the 40-bit DUN files that replace the 128-bit DUN files.
You can get a new 128-bit DUN Security Upgrade for Windows 98 Second Edition when Microsoft makes it available. To see if the 128-bit DUN Security Upgrade for Windows 98 Second Edition is available, view the following Microsoft Web site:
http://support.microsoft.com/Support/NTServer/128Eula.asp
Note that after accepting the License Agreement, the list of 128-bit software is available.
---